IEE
October 22, 2023
2023-10-22 11:46
IEE
Institutional Initiatives for an Inclusive Environment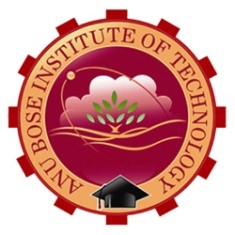 At ABIT, the institution is dedicated to fostering an inclusive and diverse learning environment that welcomes students from various cultural, regional, linguistic, and socio-economic backgrounds. The college firmly embraces the concept of "Unity in Diversity" and actively works to integrate students into the socio-cultural fabric of the state. To achieve this goal, ABIT celebrates numerous festivals, awareness days, and cultural. Here are some of the key aspects of the institution's efforts in this regard:
1. Cultural Festivals:
ABIT organizes cultural and departmental festivals annually, featuring a wide range of cultural competitions in areas such as music, dance, drama, fine arts, and literary competitions. These events recognize and reward the talented students in these domains.
2. Regional Festivals:
The institution gives equal importance to regional cultural festivals, including Sankranthi Sambaraalu, Bratukmma panduga, Dushera, Holi, and Christmas. Celebrating these festivals promotes inclusivity and diverse thinking among students from various cultural backgrounds and religions.
3. National Festivals:
National festivals like Independence Day, Republic Day, and National Youth Day are celebrated with enthusiasm to instill patriotism and a sense of national identity among students.
4. Linguistic Activities/Celebrations:
ABIT conducts events like Mathrubhasha Dinotsavam, Sanskrit Day, Bhashotsava, These events encourage students to participate in various language-related competitions and win prizes, promoting linguistic diversity.
5. Communal Socio-Economic Activities:
The institution actively celebrates communal festivals such as Ganesha Chaturthi and Christmas, fostering a spirit of unity and understanding among students of different communities and faiths.
6. International Awareness Days:
ABIT also observes major international awareness days, including:

International Women's Day (March 8th) with renowned women speakers addressing women staff and students.
World Environment Day (June 5th) with tree planting initiatives and student participation to raise environmental awareness.
World Water Day (March 22nd) marked by rallies in the local community to create awareness.
International Yoga Day (June 21st) with yoga sessions and pranayama to promote physical and mental well-being.
Sensitization to Constitutional Obligations:
ABIT places significant emphasis on sensitizing both students and employees to their constitutional obligations, values, rights, and responsibilities as Indian citizens:
Constitutional Values:
Women's rights activists, lawyers, and educationists are invited to educate the ABIT community about constitutional values related to women's rights,
Constitutional Rights:
Seminars and awareness programs are conducted to educate students and staff about their fundamental rights enshrined in the Constitution.
Constitutional Duties:
Special sessions and talks are organized to sensitize students on their duties as responsible citizens, including the right to equality of opportunities.
Constitutional Responsibilities:
ABIT actively participates in citizenship training, which includes traffic awareness programs These programs educate students about their responsibilities in adhering to traffic rules and regulations.
ABIT's efforts in educating students about their constitutional rights, duties, and responsibilities have yielded positive outcomes, including increased voter participation during elections. The institution remains committed to creating a welcoming and inclusive environment where students can celebrate their diversity while also understanding their role as responsible citizens of India.
| | | |
| --- | --- | --- |
| Sno | Programme name | date |
|   | 2018-19 |   |
| 1 | Personality development | 04-08-2018 |
| 2 | Learn to meditate | 02-02-2019 |
|   | 2019-20 |   |
| 1 | Social justice of women in India | 11-06-2019 |
| 2 | Women safety and crime awareness | 19-08-2019 |
| 3 | How to become a number one student | 06-01-2020 |
|   | 2020-21 |   |
| 1 | Facing the challenges of sexual harassment | 02-03-2021 |
| 2 | International women's day | 09-03-2021 |
|   | 2021-22 |   |
| 1 | Importance of women education | 04-08-2021 |
| 2 | Gender equality | 16-02-2022 |
| 3 | Women safety and legal awareness | 18-05-2022 |
|   | 2022-23 |   |
| 1 | Women empowerment | 29-09-2022 |
| 2 | entrepreneurship | 09-02-2023 |
| 3 | Beti bacho beti padho | 12-05-2023 |