Placements
September 22, 2023
2023-12-11 16:44
Placements
TOTAL NUMBER OF STUDENTS PLACED
To empower students with skills coherent with the industry, and recruiters with a competent talent pool.
To encourage students to make informed and conscious career decisions.
To engage with ample recruiters and Organizations for Campus Recruitment drives
To augment the skillset and necessary technical know how of students and make them market ready
Our Training and Placement Cell is credited with providing successful engineers and professionals after completion of their degree. We organise a number of training programs for all the students with the help of in-house experts and resource personnel drawn from professional agencies. These activities have proved exceptionally useful in shaping the careers of students.
The goal of the placement cell is:
Connecting the students with organisations and giving both the opportunity to find the right fit in terms of career advancement & employability. This is done by reaching out to multiple recruiters and companies and organising campus drives and optimising the job hunting and talent scouting procedure.




Coaching students in their training process by providing a simulated  corporate experience through globally recognised technical certifications from leading MNCs, industrial visits, seminars and Guest Lectures by eminent professionals of their fields, soft skills & aptitude building training, amongst a few.




Ensuring the quality and reputation of a ABIT alumna to remain withheld and be a responsible and ethical member of the society.
The Placement Committee members strive to provide the students and recruiters with the right kind of facilities and establish a smooth and uninterrupted placement process. Their key objectives are to:

Provide Career Guidance to Students

Network with Employers across the country

Plan and Organise hiring events and Placement Drive

Screen potential candidates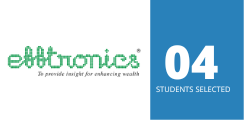 and many more recruiters.
TPO,Anubose institute of technology